How to change my DNS server
In this post we will learn How to change my DNS server using NET Tool. Here is the process with screenshots. Here is another amazing Network utility that can change your DNS server address. If you wnt to change you DNS server address many times a day this utility is for you.  It can reset the dns server address or change the server address to randomly selected addresses. This utility is tested and is working for all versions of windows.
You may set your dns servers to Google pubic dns servers. Google offers this service for free.
Set your dns servers to 8.8.8.8 and 8.8.4.4 .  These are fast.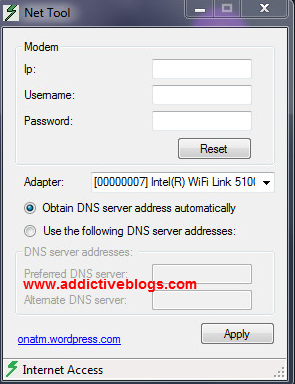 It also supports ipv6 protocol.
Click here to Download NET – Tool